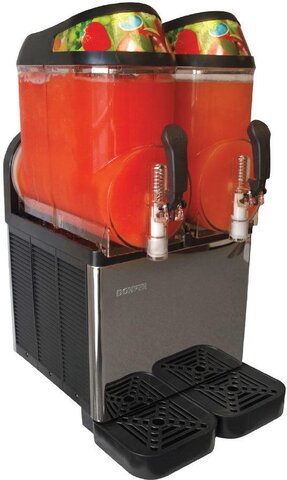 Frozen Double Chamber Drink Machine Customer Pickup/Return
2 free drink mix concentrates. Additional mix is $25 each.
100 cups and straws
Salt rimmer and salt
Requires machine to be picked up and returned to our OKC location the next day or agreed upon time.
SUV necessary for pickup as the machine has some height.
2 people needed to lift and move the machine.
Customer is responsible for any damage to the machine during transport to/from locations or during use.